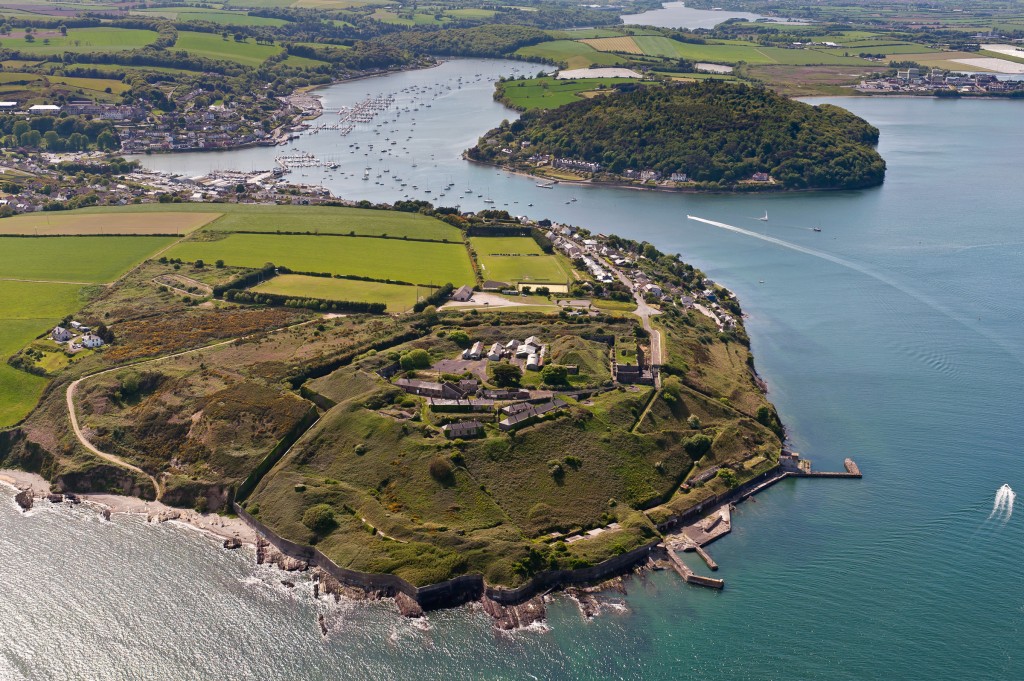 Rescue Camden
Rescue Camden is a community backed TEAM of amazing volunteers, staff, scheme workers, apprentices supported by project partners. Formed in 2010 to help, in partnership with Cork County Council and with huge commitment from FAS, the 'Major Clean Up' of Camden Fort Meagher, Crosshaven, Cork Harbour. The initial aim to get the Fort to a position where it's facilities could be used for the betterment of the community and beyond have been achieved in some style, Going from 21 years of overgrowth and closure to welcoming on average 1000 visitors each open weekend.
The TEAM have worked tirelessly throughout the last number of years on developing the project. Incredible progress on a number of fronts have been made possible by the fantastic financial and logistical support of Cork County Council, Commitment from FAS across various schemes and more recently SECAD have provided TUS workers.
45 acres, 65% underground the fort is internationally recognised as being "One of the finest remaining examples of a classical Coastal artillery fort in the world". It offers the best panoramic views of inner and outter Cork harbour. Today it is home to re-enactments, displays, exhibitions and the only resident 9-11 exhibition in the world outside of Manhattan, New York.
Gallery
Click on the thumbnails below to enlarge image
We are Closed!
Camden Fort Meagher is now CLOSED for the 2022 season. We look forward to welcoming visitors back to the Fort soon. 
Some visitors may find parts of the terrain challenging and are advised to wear suitable footwear. Please ensure that children are supervised at all times. 
Contact us for further information at 0214285219 or info@camdenfortmeagher.ie 



Tickets & Admission